FABRIC PROJECTION SCREENS & SURFACES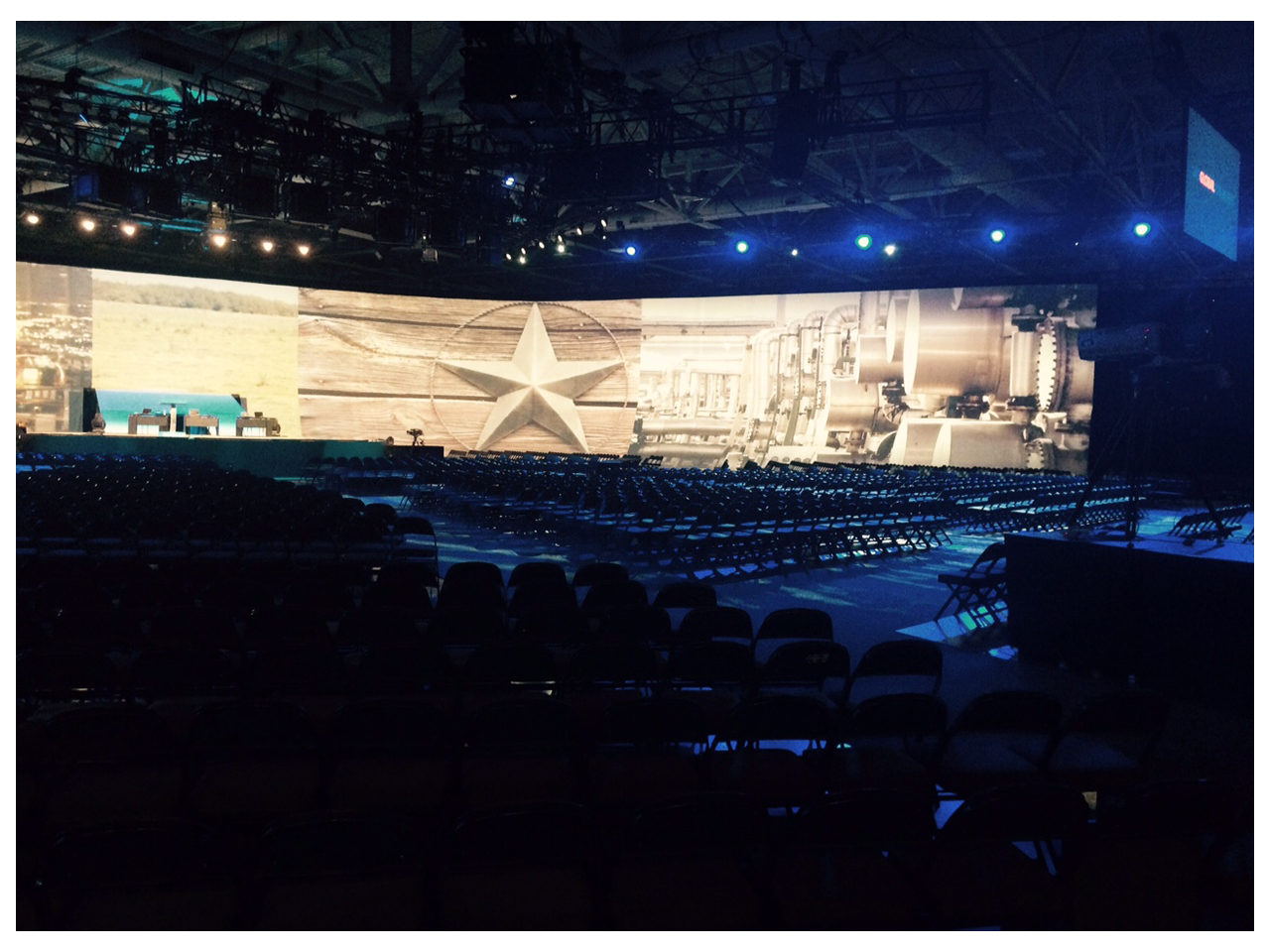 As projection technologies and equipment continue to advance, the opportunity to implement projection into events, exhibitions, and architectural designs are increasing. Where LED video display once dominated, designers are discovering the ease, versatility and cost effectiveness modern projection technologies provide.
Projection Mapping software has changed the game when it comes to surface size and shape. Allowing designers to create truly custom spaces and experiences using digitally projected graphics. We specialize in large format projection screens and irregular screen sizes and shapes to support these innovative designs. We go beyond squares and rectangles to deliver truly custom projection screen and surface solutions.
Our ProjecTex™ line of projection fabrics offer the styles you are looking for, at a fraction of the price and turn around time compared to vinyl materials. We offer everything from blackout, coated and non-coated fabrics, meshes & scrims, voiles, stretch, and wide-width muslin canvas.
Contact us today and lets discuss the needs of your upcoming project!

Large Format Screens
Mesh & Scrims
Front & Rear Projection Screens
Mapping Structures & Surfaces
Ceiling Screens
Stretch Screens
Suspended Screens
Simulator Screens
Structures
Wall Mounted Screens
Pop-Up Screens & Surrounds
Olio/Roll Drops

Concerts & Festivals
Award Shows
Corporate Events
Immersive Activations
Theatrical Productions
Home Theatres
Brand & Marketing Events
Trade Shows
Museums & Exhibitions